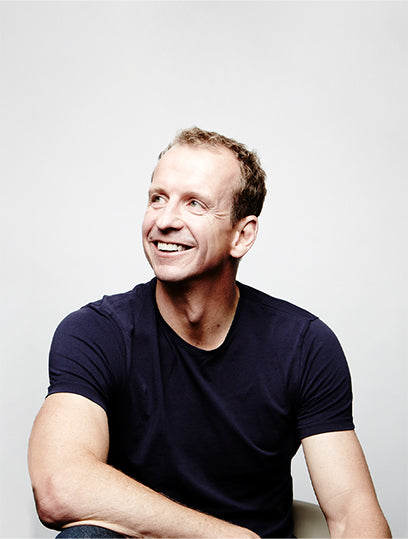 Meet

Professor Greg Whyte OBE
Professor Greg Whyte, OBE PhD DSc FBASES FACSM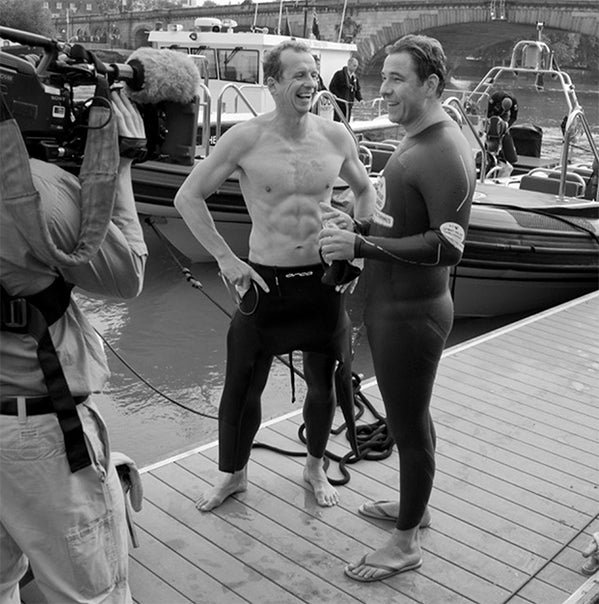 As a scientist and a performer, Professor Greg Whyte OBE has had a life-long passion for Sport, Exercise, Human Performance, and Exercise Physiology.
Since 2006 Greg has used his expertise in human physiology, and sport & exercise science, to assist various celebrities in completing some of the toughest challenges Sport Relief, Comic Relief and Children in Need could come up with.
Greg has trained, motivated, and successfully coached 23 Sport & Comic Relief Challenges including supporting David Walliams to swim across the English Channel, the Gibraltar Straits, and the length of the River Thames.
Greg also trained James Cracknell to run, cycle, and swim to Africa; a team of 9 celebrities including Cheryl Cole, Chris Moyles, and Gary Barlow to climb Mt. Kilimanjaro; Eddie Izzard to a remarkable 43 marathons in 50 days and some of the most dramatic moments happened when Greg took Davina McCall on her 'Beyond Breaking Point' 506-mile ultra-triathlon.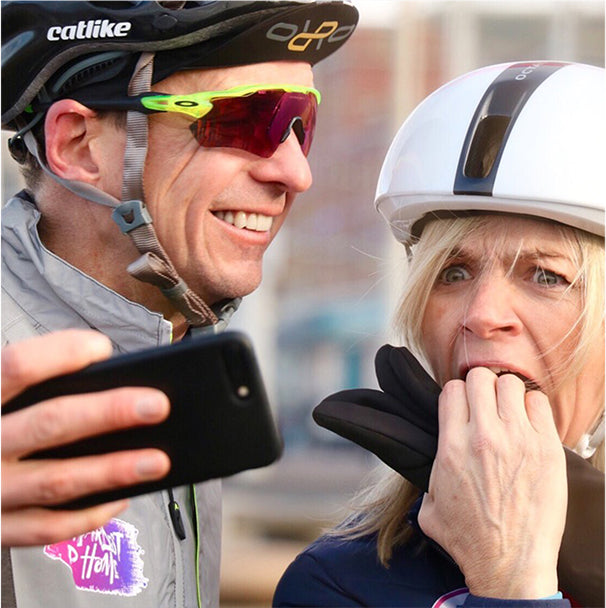 Greg's passion for sport started at an early age, and what many of you may not know is that he is a highly respected and decorated athlete in his own right. Greg is an Olympian in the sport of Modern Pentathlon, having represented Great Britain at the Barcelona 1992 Olympic Games, and is a European and World Championship medalist.
Following his Olympic career, Greg graduated from Brunel University to further his studies with an MSc in human performance in the USA and completed his PhD at St. Georges Hospital Medical School, London. Greg is currently a Professor of Applied Sport and Exercise Science at Liverpool John Moore's University and id Director of Performance at his clinic, The Centre for Health and Human Performance (CHHP), on Harley Street, London.
As a highly sort after authority on Exercise Physiology and Exercise Performance, Greg travels all over the world giving his extensive professional experience to athletes and sporting enthusiasts, ranging from celebrities attempting a charity challenge to gold medal seeking Olympians. . As a result of his work, Greg has helped raise over £45 million for charity. In 2014, Greg was awarded an OBE for his services to Sport, Sport Science & Charity and is a testament to his lifelong commitment and passion for sport and physical activity.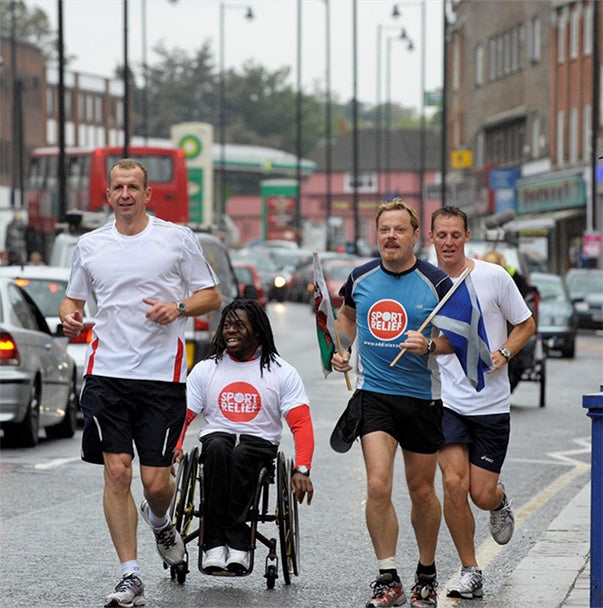 This passion for sport still sees Greg taking on personal sporting challenges including: The Marathon des Sables (MdS); The Race Across America (RAAM); and swimming The English Channel, the Gibraltar Strait, and The Bosporus Strait and is part of the reason why U Perform exists today.
His most recent challenges have seen Greg successfully complete The Norseman Xtreme Triathlon, widely regarded as the world's toughest triathlon race, with competitors trying to secure the coveted black finisher t-shirt. Greg secured his black t-shirt with a mountain top finish in 2019.
Following that, Greg undertook his Solo Extreme Ultra Triathlon in the Scottish Highlands, which unfortunately for him fell on the same weekend as Storm Barra in December 2021. And most recently in the summer of 2022, Greg attempted to swim the length of the Thames in World Record time and in support of his charity partners RLSS UK and the RNLI, battling through despite injuries and serious fatigue.
Joining forces with his fellow international competitor, colleague and friend James Greenwell, Greg is dedicated to supporting the U Perform family in achieving their goals using evidence-based practice, based upon contemporary, innovative science and research.
Bringing their collective expertise in exercise recovery to everyone, this new supplement range is backed by scientific data, clinical studies... and, more importantly, proven to work!
Using our vast experience in human physiology and sports performance, we wanted to create the best collagen products available at the lowest price, ensuring that you get visible results, which meant using bovine Bioactive Collagen Peptides® in a great tasting gel for optimum absorption.
Greg's recommended products...
Best
Seller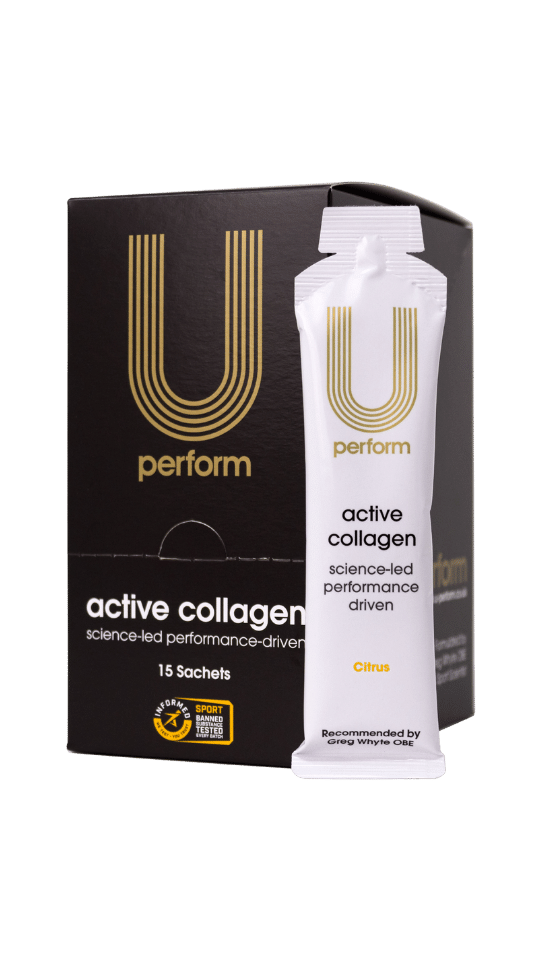 The hallmark of our range, Active Collagen, uses a unique blend of two Bioactive Collagen Peptides®, vitamins and minerals, proven to contribute to the maintenance of ligaments & tendons, soft tissue repair, and protein synthesis.
Recovery after exercise is essential for tissue repair and strength building, make Active Collagen part of your daily routine – SEE and FEEL the difference for yourself.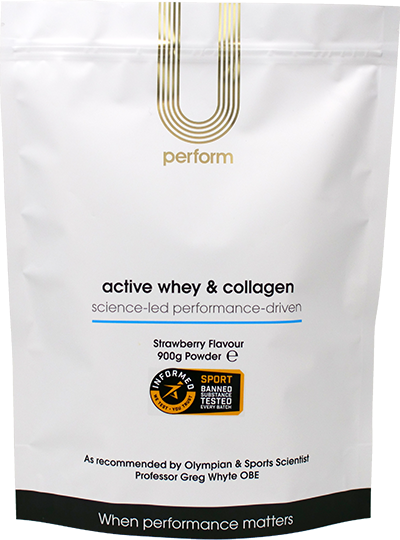 Our new & improved Active Whey & Collagen with BODYBALANCE® will optimise the recovery of muscle, the resynthesis of muscle, and will give you the confidence that you are taking the right product to optimise your performance.
Supplementing with a high-quality whey and collagen protein is a convenient and cost-effective and way to kickstart your exercise recovery.