What is TENDOFORTE® and how can it help you optimise your performance AND recovery?
We all know that ligaments and tendons are the connecting elements of the body, and help support our movement, stability, and overall mobility. But did you know that they are probably one of the most injury prone structures in the body? Never fear…there is something you can do. Read on to find out…
Soft-tissue injuries in our muscles, tendons and ligaments are very common, especially for active people and become more common the more intense your activity or sport is. Whether it is running, swimming, cycling, climbing, gym workouts, CrossFit, tennis, golf, rugby or football, most injuries unfortunately result from the overuse of our tendons.
This is because strength, power, and speed are dependent on our tendons being incredibly strong and rigid. Whilst harder tendons are great and may be better for athletic performance, they also become much more injury prone.
This is because soft tissue injuries are the result of the degeneration of collagen fibres and when this happens it can take a long time to recover from.
High performing tendons and ligaments need to combine both strength and flexibility. U Perform TENDOFORTE® Collagen fibres give them the right elasticity for optimal function and performance so you can keep moving or get back to moving much quicker!
Backed by science
U Perform TENDOFORTE®, specific Bioactive Collagen Peptides®, are designed to increase the health and quality of ligaments and tendons. Pre-clinical and clinical trials show the positive effects of TENDOFORTE®, especially when combined with physical activity.
A study of the Australian Institute of Sport (AIS) examined the benefits of TENDOFORTE® supplementation over a period of 6 months.
The participants were 20 subjects with long-term symptoms of chronic Achilles tendinopathy, not responding to any traditional therapies and being unable to train.
Within 3 months, 12 out of 20 participants were able to return to running after starting a therapy with daily intake of 5g TENDOFORTE® in combination with a highly specialized exercise program.
The risk of injury decreases considerably, whilst flexibility improves. TENDOFORTE® significantly strengthens tendons and ligaments.
Furthermore, the effect is long-term. The group starting with TENDOFORTE® still had beneficial effects after 3 months!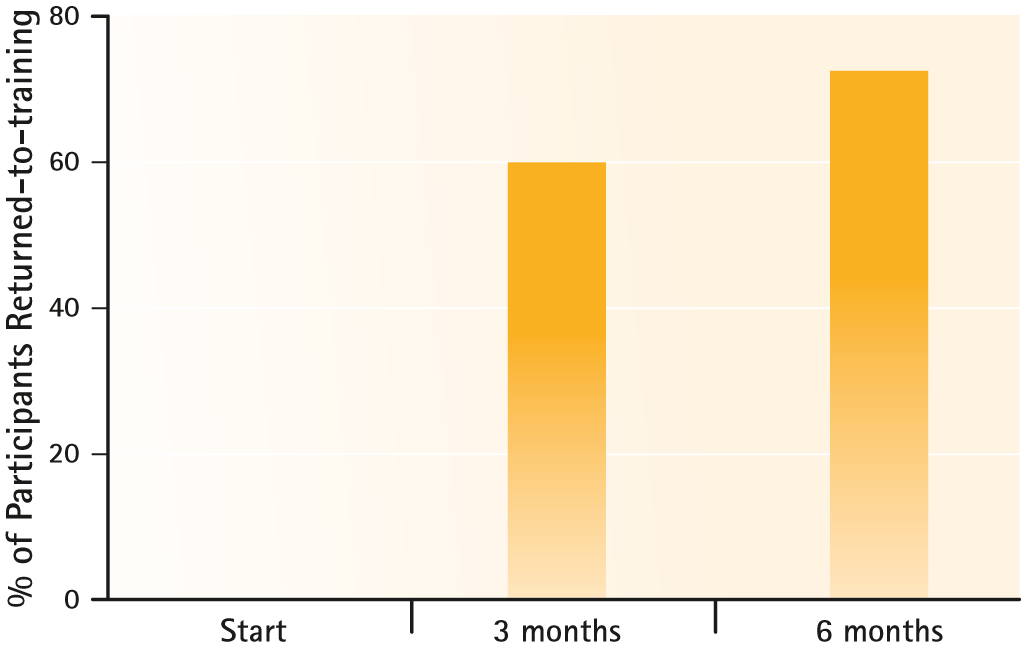 ---
The takeaway
Strong tendons and ligaments contribute to every movement we make so looking after them properly is one of the best decisions we can make.
U Perform active collagen gels feature not one but two Bioactive Collagen Peptides® including TENDOFORTE®.
U Perform active collagen is our most advanced formulation yet and is designed to optimise your recovery and performance.
---
TRY IT TODAY AND FEEL THE DIFFERENCE FOR YOURSELF
SUBSCRIBE AND SAVE 20%
Active Collagen is a science-led, evidence-based formulation containing 2 Bioactive Collagen Peptides® that contribute to the maintenance of ligaments and tendons, soft tissue repair, and protein synthesis.
Here's what our customers are saying...
"I'm taking active collagen as I wanted to support my joints and help with the pain I was starting to experience in my knees and shoulder. I'm coming up to 6 weeks taking active collagen and alongside physio for my shoulder, I'm seeing improvements. Bonus is the product is easy to transport if you're out at work and take it midday and it tastes delicious."
Helen
"I've had issues with painful joints and inflammation of tendons for quite a while now but after 3 months of taking Active Collagen I feel so much better and can walk virtually pain-free. Great-tasting product and excellent service too. Thank you."
Katie
"This is my second month taking active collagen and my recovery between sessions has definitely been improved. I'm also less achy in the morning and feel energised when I get out of bed! I'm hooked."
Shaun