How can injury occur in golf and how can it be avoided?
With golfers wanting to be out on the course at whatever chance they can get, injury and muscle soreness can be a real threat to golfers. In today's blog we are going to talk all things golf, injuries and what we can do to prevent them!
Interested in a particular topic, check out what we will be discussing below 👇
Does golf cause injuries?
How can we avoid golf injuries?
Most common golf injuries?
Does golf cause injuries?
Golf involves repeated rotation, and strain on particular muscle groups from the chest and arms all the way to the lower back. This means that muscle damage and injury is inevitable for golfers due to the repetition and overuse of muscle groups. This can cause golfers to play less frequently, due to pain, and cause recurring damage to these muscle groups.

The effects of this repeated stress on your muscles are enhanced if you have poor form. For example, Rory Mcilroy gets less sore from a round than your average golf club member, as he has a smoother, and more fluent swing, therefore meaning he receives fewer aches from playing a round.

At its worst, pain can also cause golfers to retire from the game completely. With over 30% of golfers getting lower back pain due to the sport, it is the most common golf injury, and therefore must be avoided when possible... and it is possible!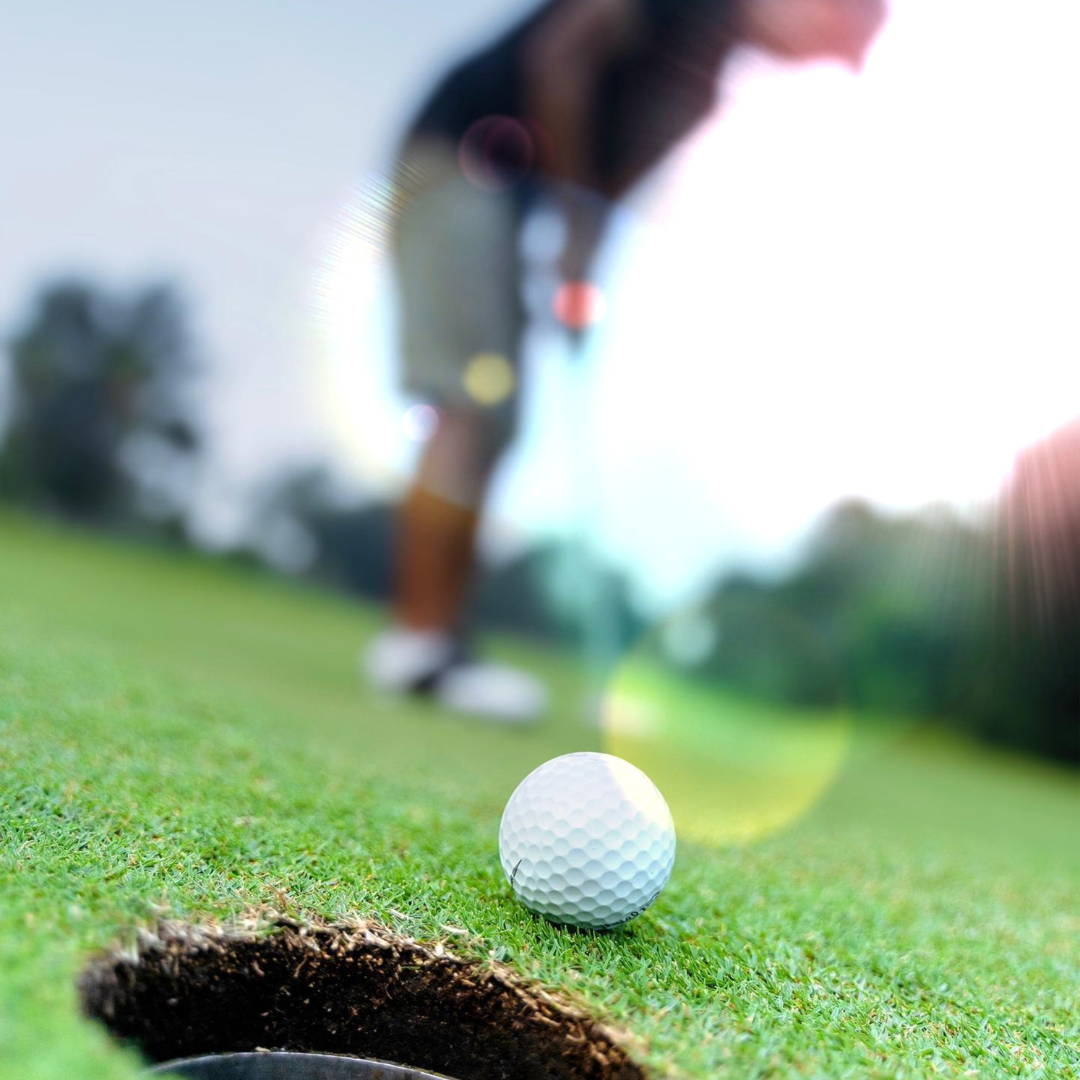 How can we avoid golf injuries?
Injuries like these don't have to strike us out. They can be avoided to an extent. For example, on-going stress to muscles could be due to poor technique.
Therefore, seeking lessons from a PGA professional can be beneficial, as their expert knowledge of the sport will help them identify issues, faults and limiters and, more importantly, help resolve them, resulting in better form.

With the average golf course exceeding 6km in length, comfortable footwear is also a good idea. Good golf shoes should have soft and spongy midsoles making walking all that distance a little more bearable, also, having a great grip on the sole of the shoes will help stop rolling ankles, and sprains. Injuries can also be minimized through getting a better golf trolley. Not necessarily an electric trolley, but a comfortable push trolley can hugely reduce the strain on the back of carrying your golf clubs all round.

However, arguably the most important way to help eliminate golf-related injury is diet and nutrition. Meals high in protein should be consumed up to 3.5 hours after exercise with carbohydrates. However, the average golfer does not have time to make themselves a healthy, recovery meal and without a high-quality source of protein your muscles, connective tissue and other soft tissue simply won't be able to recover and repair, compromising your performance on your next round, reducing flexibility and increasing muscle soreness further.
---
If you didn't already know, our best-selling Active Whey & Collagen now includes BODYBALANCE®, which gives you the opportunity to optimise recovery, to reduce muscle soreness and therefore enhance performance better than ever before.
It is easy to consume, (just mix a serving with milk or water), and can be consumed on the course too which provides a light snack to keep you going, and stops cereal bar wrappers filling up your bag!

Our new Active Whey & Collagen has been reformulated to ensure that each serving contains the optimal dose of amino acids and muscle specific Bioactive Collagen Peptides® to enhance your recovery, performance, and active lifestyle all whilst helping to eliminate risk of muscle pains in the future, when taken consistently.
Although golf seems like a relatively gentle sport, repeated muscle use can result in stress and ruptures of muscles. Without a good source of protein, muscles will not repair as quickly meaning more time off the course, and with BODYBALANCE® collagen blended with our protein, it now provides a faster recovery, and muscles will be stronger in the long run due to the collagen maintaining strength and flexibility within the muscle fibres.
➡ If you would like to find out more about the science behind BODYBALANCE® Bioactive Collagen Peptides® check out our other blog by clicking here.
What are the most common golf injuries?
Other recovery methods include sleep, and general preparation. Ensuring a great night's sleep will mean that your body has not only got the energy to walk the distance of the golf course, but will also ensure that you have the energy to swing the golf club well throughout the round. As golfers get tired and lazy, the quality of their golf swing declines. This causes bad habits and technique to take over the swing resulting in further injury to the performer.

A sub-par sleep can cause you to feel dissociated, and forgetful which results in being nervous and lazy. A great rest promotes productivity and a more positive outlook on the day reducing negative thoughts decreasing the chances of 'monkey brain' and 'the yips'.

Rest and relaxation will reset the mind and should help stop physical, and mental blocks such as 'the yips', and 'monkey brain'. The 'yips', are involuntary wrist spasms which occur when nervous or tired, and have a negative effect on short game, especially putting. The 'monkey brain' is where your mind tells you not to do something, and you subconsciously go ahead and do it. For example, telling yourself 'Don't slice this ball right and out of bounds', and then proceeding to slice the ball right, out of bounds. These are both due to being nervous and unprepared.

Other common injuries in golf include 'tennis elbow'. Tennis elbow is caused by the overuse of the arm which causes damage to the tendons near the elbow. The tears in the tendon cause inflammation and pain around the elbow which result eventually in tennis elbow.
---
Our Active Collagen is aimed specifically towards the recovery of ligaments and tendons due to our TENDOFORTE® and VERISOL® collagen peptides ready to aid your speedy recovery.